Verification Background Checks
Includes Education, Employment, Credential and Professional Reference verification
Employment history verification is an essential step in the hiring process. LaborChex will uncover job titles and duration, salary history, performance evaluations, and the reason for leaving/termination. Our investigators contact educational institutions to confirm graduation, degrees, certificates earned, classes taken, and more. These reports show a comparison of the details provided by the applicant and the information revealed in the investigation. Once we receive the order and signed release form, one of our professionals will contact previous employers and higher education officials. This process provides our clients with valuable insights to the applicant's work and school records.
We Offer These Verification Background Checks: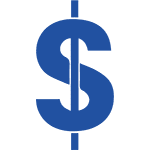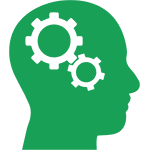 Education Verification
Laborchex contacts an educational institution to verify an individual's provided education credentials. The education verification process compares the information provided about the subject's school, college, or university and verifies those items with the education institution. We verify dates of attendance, degree(s) or credential(s) received, and if any honors were attached to the degree. *** Institutional fees may apply
Reference Verification
Laborchex can contact both business and personal references to obtain a more subjective look than provided from an employment verification. We confirm personal qualities such as dependability, integrity, character, and work ethic, clarify gaps in employment history, and determine if the person is a good fit for the company's culture.
Professional License & Certification Verifications
Medical and Financial industries rely heavily on the validation of candidates' professional licenses. Capable of verifying thousands of licenses and certifications, our team of experts confirms your candidates' claims and determines if those licenses are current and in good standing.
Department of Transportation Employment Verification
There is a specialized employment verification required of commercial drivers, and federal law requires that specific background screenings must be completed, including verification of previous employment and drug/alcohol testing. DOT Verification covers:
Confirmation of drug and alcohol testing per DOT 49 CFR Part 40.25
Confirmation of a history of safe vehicle operation
Motor vehicle accident history per FMCSA Part 391
I-9 and E-Verify Solution
Laborchex offers an electronic Form I-9 Solution and E-Verify Solution designed to help make this aspect of your on-boarding process as easy as possible. The Laborchex Solution takes what has traditionally been a laborious paper-based process and transformed it into an intuitive online one where you can create, view, download, store, and print I-9 forms via a dedicated web-based portal.
Let LABORCHEX help
to verify the previous employment history of your applicants.
Over 3,000 Employers Trust LaborChex