Employment Screening Services
Verify job titles and duration, salary history, performance evaluations, and the reason for leaving/termination.
Hire The Right Person, The First Time.
The primary goal of a hiring manager is to "Hire The Right Person, The First Time". Most employers and hiring managers believe that they are doing so effectively. The truth is that many are not.
Hiring managers understand, past behaviors serves as the best predictor for future behaviors. One of the best ways for a hiring manager to determine the past behavior of an applicant is by background screening that person. Background screening has become increasingly relevant in the last 10 years. The reasons for its growing popularity include the rise in workplace violence, corporate fraud scandals, and litigation—both real and potential.
Pre-employment screening is a component of the employee selection process that involves evaluating and verifying an applicant's job-related qualifications and identifying potential hiring risks—the results of which can be used to make better hiring decisions. When performed correctly, pre-employment screening enlightens hiring decisions with a holistic view of an applicant's past that is tempered by the risk profile and requirements of the job. This saves employers a great deal of time and money and helps them protect their organization and brand by helping them avoid a bad hiring decision.
Laborchex offers a full array of employment screening services that all businesses need to "Hire The Right Person, The First Time".
Employment Screening Services Offered: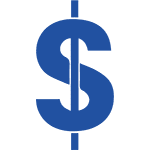 Social Security Validation
This report helps uncover an applicant's hidden past by telling you where the applicant has used his/her social security number over the last 25 years to apply for and establish credit, declare bankruptcy, attend school, obtain utility service, etc. It can help identify fraudulent use of another person's SSN, and it will list other names that might have been used by the applicant. Results are typically available in under a minute. Employment Credit Report Instant Review financial history insights, including notifications of bankruptcies, unpaid bills from collection agencies, credit and payment history records, and other credit inquiries made on the candidate.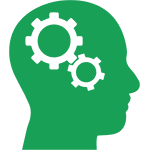 Motor Vehicle Driving Records (MVRs)
Laborchex provides driving records from 49 states + Washington, DC and Puerto Rico with instant results available for all but five of those. Examples of states where we can provide instant results are Alabama, Florida, Texas and Virginia. These reports can include records of driving while intoxicated, revoked license, accidents, and minor traffic violations.
FCRA Adverse Action Letter Administration
Laborchex helps employers stay in compliance with Federal Law throughout their background check process. Our background screening system helps employers manage the "adverse action" process required by the Fair Credit Reporting Act (FCRA), which promotes accuracy and fairness with employment consumer reports. If an employer decides on "adverse action" such as denying a job application, reassigning or terminating an employee based in whole or in part on a consumer report (i.e., background check), you must follow the procedures laid out by the FCRA, which allows the individual an opportunity to seek a reinvestigation of the background check results.
Contact us
To learn more about the comprehensive LaborChex system and how we can create peace of mind for your business.
Over 3,000 Employers Trust LaborChex