Background and Employment Screening Services
Includes County, Federal, and Bankruptcy Records, National Warrant Searches, and Multi-jurisdictional Criminal Monitoring
We Provide the Type of Peace of Mind You Can Depend On
At LaborChex, we truly believe that there is no "one size fits all" approach to hiring. You don't just need AN employee – you need the right employee for the incredibly important job you need them to fulfill, no exceptions. Background checks for employment vary from company to company and the process can even look different within a company based on the position itself.
There are many services available in a background check, and different industries will package different services to create the ideal package for that industry. This is why we work directly with all of our clients, taking the time to learn what they do and how they do it in intimate detail. This also allows us to offer the most important benefit of all: the type of peace of mind that companies just like yours can depend on.
Additional Background and Employee Screening Services
County Records Civil Search
Laborchex's nationwide network of experienced court researchers will search court dockets for any civil litigation involving your candidate in either upper & lower (Superior or Municipal) county courthouses. The search is especially important for assessing past business relationships and pre-trial preparation. Depending on courthouse availability, we can research back as many years as possible. Per request we can also research family court records. *** Courthouse fees may apply.
Federal Records Civil Search
The Federal Civil Records Search is a Nationwide or District level search for civil cases filed in United States District, Bankruptcy, and Appellate Courts. Report results include comprehensive docket summary information, including returns file date, parties involved, cause of action and case status when cases are uncovered. *** Courthouse fees may apply.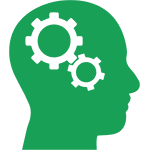 Bankruptcy Records Search
The Bankruptcy Records Search is a Nationwide comprehensive bankruptcy filing search for your candidate or business. Shows whether the bankruptcy was classified as a chapter 7, 11, or 13, includes any additional debtors, liability amount, asset amount filing date, discharge date.
National Wants and Warrants Search
This search reveals active and open warrants, simultaneously searching both US District and County Courts. Warrants are often issued for individuals who have failed to appear in court or are in violation of parole or probation. These active cases may result from both convictions or pending criminal allegations.
Multi-jurisdictional Criminal Database Monitoring
Laborchex's monthly monitoring service that will alert you of an employee's or volunteer's arrest within the United States. Once employees or volunteers are hired, most organizations no longer look into their background. Now, employers and volunteer organizations have a way to continually monitor individuals. LaborClear is Laborchex's computerized search of a massive database of over 500 million records. National criminal databases, which are also referred to as multi-jurisdictional databases, can be a key part of the background screening process, helping to catch unsuitable applicants by using a wider pool of information than what is readily available for standard criminal history searches.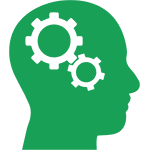 Tenant Chex
Fast, Easy & Affordable Landlord Background Check & Tenant Credit Check
Laborchex's Tenant Background Search, hereafter Tenant Chex offers tenant screening solutions to landlords, real estate agents,  and property managers so that they can identify top quality applicants.
There is no sign-up fee or minimum order.
If you are in need of landlord background check or landlord credit check services, then look no further than Tenant Chex. Our reports are fast, accurate and affordable.
You need to make sure that you rent to responsible tenants who will:
Pay rent consistently on time
Not break their lease
Not damage the property
Tenant Chex allows you to do just that. We make your job as a landlord or property manager so much easier. Our credit and background check services allow you to make sure that you line up responsible tenants for your rental properties.
Evictions are time consuming, stressful and unprofitable. Tenant Chex will go a long way in terms of preventing evictions and will save you money and time. Our tenant credit check and background check services allow you to make sure that you line up responsible tenants for your rental properties.
Tenant Chex Screening
Our Tenant Chex Plus Package includes a background search for a onetime fee of just $29.95.
Tenant Chex Plus:
Credit Report
Tenant Credit Report
Eviction Report
National Multi-State and Instant Database Criminal Record Check
State Level Department of Corrections (All States)
Individual State Criminal Index Check (All States)
Federal Bureau of Prison Record Search
National Address Search
Social Security Validation
National Sex Offender Registry Search
Office of Inspector General (OIG) Search
Systemic Advocacy Management System (SAMS) Database (Pull)
Laborchex offers an innovative revenue sharing program to landlords, real estate agents, and property managers. Landlords, real estate agents, and property managers will earn a percentage of every report purchased by applicants, paid via a monthly royalty. For additional information please contact us below.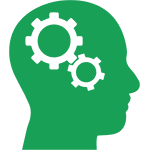 Tenant Credit Report with FICO Score
Provides all information included in the Employment Credit Report, plus a FICO score a quick snapshot of risk. FICO scores are based on the best-known and most widely used credit score model in the country and are used widely by banks and other institutions to make informed lending decisions.
Commercial Driver's License Information System-(CDLIS)
A search of a database maintained by the American Association of Motor Vehicle Administrators to ensure single license issuance nationwide. Enables employers to comply with Federal Motor Carrier Safety Administration (FMCSA) requirements and helps eliminate a candidate who does not hold a valid Commercial Driver's license. This search provides name, DOB, S.S. # match, AKA information, present jurisdictional state, and license number and up to three previously held CDL numbers.
Contact us
To learn more about the comprehensive LaborChex system and how we can create peace of mind for your business.
Over 3,000 Employers Trust LaborChex